Hotels Nebrodi
Palazzo Fortunato sleep in Sant'Agata di Militello in the Nebrodi Park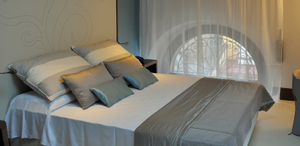 This hotel is the
ideal solution for a luxury holiday in Sicily
. Staying in Sant'Agata di Militello can also be an opportunity to visit the Aeolian islands.
Using the Port of the Nebrodi, by renting a boat with Skipper you can reach the beautiful and fascinating Aeolian islands.

Palazzo Fortunato is a luxury hotel. Where the design atmosphere with references to craftsmanship and art.

The 20 rooms and the luxury suite are proposed in their sophisticated furnishings with bright spaces and unique elements. The exclusive style of this Boutique Hotel responds to a precise design criterion: to transpose all the natural elements of the surrounding landscape together. The protagonists are the earth, the water, the metals, the sky that come alive in the materials chosen with care for the furnishings, becoming the common thread.

Ideal for a luxury holiday in the Nebrodi Park based in Sant'Agata di Militello.
Recommended: CARDINAL SUITE.
A suite with an antique flavor, in honor of the noble "tenant" of the Palace. The ceiling is entirely frescoed with period designs, taken with care and attention, and the emerald green walls pleasantly contrast the white of the bathroom wall and the elegant interior furnishings. A magnificent double bed divides the room from the comfortable wardrobe. The suite is equipped with luxury amenities and a comfortable bathroom, with precious marble cladding and a large shower for moments of extraordinary relaxation.