Mistretta
The town of Mistretta at the entrance to the western Nebrodi woods.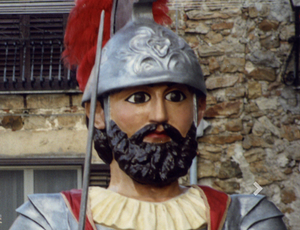 The town of Mistretta is located on a hill about a thousand meters above sea level, in the wooded mountains of the Western Nebrodi.

Mistretta is almost unexplored from the archaeological point of view, yet many civilizations have left evidence of their passage visible within the historic center. It is a journey through time, a dive into the past to rediscover monuments, houses, works of art, which still retain an ancestral aspect. The highest point is the fortress that houses the ruins of an Arab-Norman castle that dominates the whole city. It was the first fulcrum of the town, the fortification from which the first urban nucleus descends, a web of winding and cobbled streets that slide down the narrow peak from small houses with mossy and reddish roofs.

Legend has it that the city was founded by the Cyclops, ancient inhabitants of Sicily, although some historians claim that it was founded by the Phoenicians, but it is likely that its origins date back to the Sicans, the first population of Sicily together with the Sicels, as shown by the ancient stone buildings and ceramic objects found in the area surrounding the city. Generations of historians have tried to trace the birth of the city by interpreting the ancient toponyms Am'Asthtart (people of Astarte) or MeteAsthart (men of Astarte), which could indicate the same city that became Greek, Amestratos, and later Mytistraton.
In the Byzantine era Mistretta was a center of great importance, there were two Basilian convents: Santa Maria della Scala and Santa Maria del Vocante, three churches of the Greek rite for the spiritual needs of the vast community.