Brolo
Brolo for a beach holiday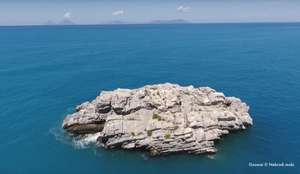 Brolo rises near the sea, in a flat and verdant coastal strip surrounded by Nebrodi with a beautiful view of the Aeolian Islands.
The name derives from the Latin word Brolium, park or garden or green; already along the Via Valeria there must have been a stopover village for travelers and reference for the grain trade or for fishing.

The fishing village became a medieval village, born and developed around the castle, built almost vertically overlooking the sea on the only rocky promontory. Its foundation dates back to the tenth century. A.D. (as appears in a privilege of Roger I of 1094); the first nucleus of the village with its tower was known in the Norman period with the Arabic term of Voab, that is "Rocca Marina", a name that will remain even after the arrival of the Normans; the manor dominated a vast stretch of the Tyrrhenian coast protecting the beaches below from pirate raids; Brolo was known for the presence of the only port belonging to the stretch of coast between Capo d'Orlando and Capo Calvarà, called Marsa Daliah.
It was the residence of Princess Bianca Lancia, wife of Frederick II in 1246.
Rich in tradition and history, Brolo offers visitors natural beauty, the medieval remains of the fortress and the historic center and above all all the tourist facilities useful for any type of stay; in Brolo there is no time to get bored: sea, nature, hiking, shopping, relaxation and good food.